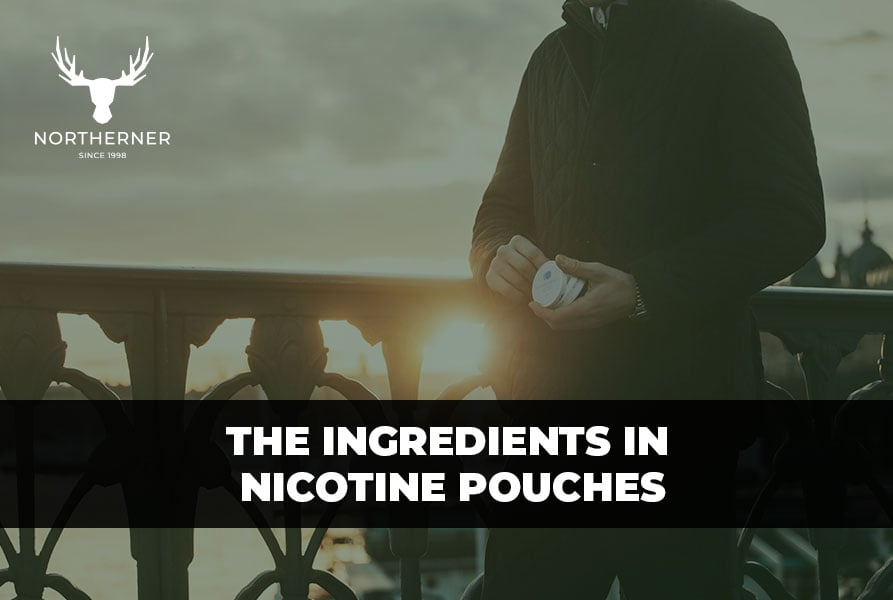 The Ingredients of Nicotine Pouches - ZYN, VELO, On!, Rogue
Whether you've tried out your fair share of nicotine pouch brands, or you instantly met your match, by now you're probably pretty acquainted with what nicotine pouches are. But have you ever wondered what's inside these discreet pouches that keep you coming back for more? Even if you haven't, you're going to find out today. First, let's give a brief overview of what nicotine pouches are.
What is a Nicotine Pouch?
Nicotine pouches offer a convenient way for you to enjoy your nicotine experience. The pouches are tobacco-free, but they generally do contain nicotine that is extracted from the Nicotiana tabacum plant. Tobacco Leaf-free nicotine pouches come in all different strengths and flavors, giving you the chance to completely customize your experience.
What Are Nicotine Pouches Ingredients?
If you're curious about ZYN ingredients, VELO ingredients, Rogue ingredients, ON! nicotine pouch ingredients, and beyond, you've come to the right place. Regardless of the brand you choose, most nicotine pouches have pretty similar base ingredients:
Tobacco-derived nicotine salt

Water

Artificial flavoring

Food-grade ingredients like pH adjusters, sweeteners and stabilizers.



For example, VELO nicotine pouches ingredients contain nicotine derived from the tobacco plant, water, citric acid, sucralose, microcrystalline cellulose, salt, and artificial flavor. Every now and then, you may encounter a nicotine pouch brand with a more unique formulation, especially if they're trying to stand out in the nicotine pouch market, but overall, the above ingredients are what you can expect almost every time you decide to use a nicotine pouch.
Continue shopping your favorite nicotine pouch products on www.northerner.com.