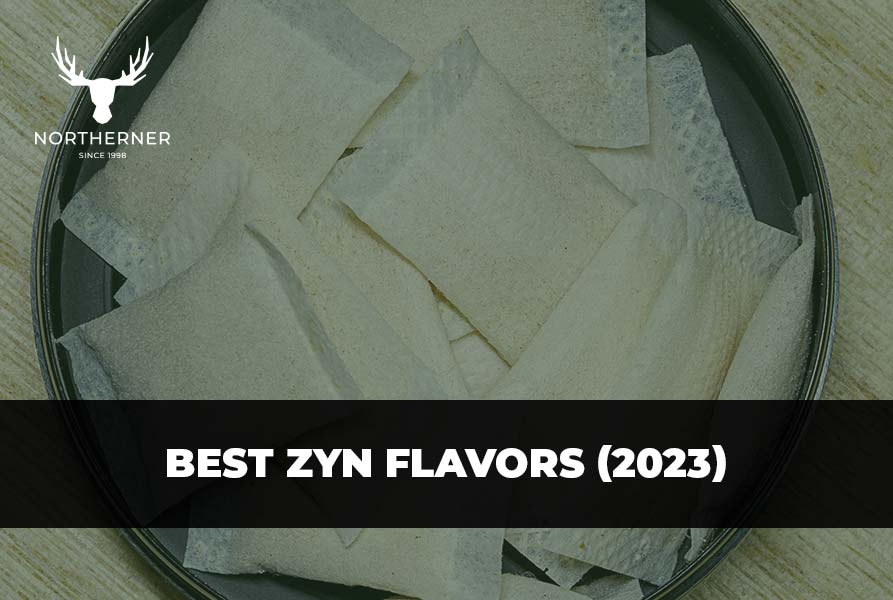 Best ZYN Flavors (2023)
ZYNs are some of the most popular nicotine pouches on the market. Currently, there are 9 different ZYN flavors: from the classic mint to coffee to unflavored. But which are the best flavors from ZYN? We have the ZYN flavors ranked based on data from Northerner.
ZYN Flavors Ranked
Wintergreen. (available in 3mg and 6mg). There is no doubting that for all nicotine flavors, mint is the most popular - ZYN Wintergreen 6mg were the most sold nicotine pouch in the U.S. in 2021. In fact, the wintergreen flavor is the most popular flavor in both Texas and California! This ZYN flavor is one of the most refreshing, giving the mint hit with a sweet touch.
Citrus (available in 3mg and 6mg). Citrus is one of the more traditional nicotine pouch flavors. Each pouch gives a lemon and lime taste, with only a slight sweetness to it. These pouches give the full citrus flavor palette without the bitterness many citrus-flavored pouches have.
Spearmint (available in 3mg and 6mg). One of the most popular flavored nicotine pouches, spearmint is a familiar flavor. It gives a sweet mint flavor and is popular with nicotine pouch users.
Coffee (available in 3mg and 6mg). The aroma mimics that of your morning coffee. When it comes to taste, the traditionally bitter coffee has been counteracted with the creaminess added by sweetener, making it more like a coffee candy flavor. If you like coffee-flavored products - give ZYN coffee a try.
Cinnamon (available in 3mg and 6mg). Of all the ZYN flavors, cinnamon is the most unique. The flavor has the full cinnamon taste without the burn you usually get from cinnamon spice - giving the flavor a lot of depth. This sophisticated ZYN flavor is perfect if you enjoy the fall flavors and warmth that cinnamon can bring to the nicotine experience.
Cool Mint (available in 3mg and 6mg). These mint pouches (one of the 3 different mint ZYN flavors) give a chilling burst of invigorating flavor. The main flavor note is cool menthol, with traces of peppermint for a revitalizing nicotine experience.
Chill (available in 3mg and 6mg). One of the best ZYN flavors, if you like a pure nicotine experience. ZYN Chill contain menthol, so you get a subtle chill, as is standard for menthol.
Smooth (available 3mg and 6mg). Just like ZYN Chill, ZYN Smooth pouches are unflavored. This ZYN flavor aims to give the smoothness of nicotine without all the added flavoring or sweeteners. These pouches are some of the top unflavored nicotine pouches on the market (even if they are not the most popular ZYN flavor).
Menthol (available in 3mg and 6mg). These pouches are the most traditional of all the mint ZYN flavors. They provide the gentle cooling sensation when in place, and give a smooth and mild flavor.
Picking Your ZYN Flavors and Strengths
While this list gives the ZYN flavors ranked, the ZYN flavors may rank differently from person to person.
How To Decide on the Right ZYN Strength
Most ZYN flavors come in both 3mg and 6mg nicotine strengths.
3mg nicotine pouches are one of the lower strengths of nicotine pouches available. They are good for people who enjoy a less intense nicotine experience or have a lower nicotine tolerance. However, 6mg are the most popular ZYN strength and are great for users who want a stronger nicotine "buzz".
How to Pick a ZYN Flavor
Based on the strength of ZYNs you plan to use, you can start narrowing down the flavor. As there are 9 ZYN flavors to pick from, it is worth considering what flavors you use of other brands or what flavors you generally gravitate towards.
If you are into mint flavors, you might want to consider ZYN Cool Mint, ZYN Wintergreen and ZYN Menthol. However, if you want to try ZYN flavors with a bit more kick, why not give ZYN Cinnamon or ZYN Coffee a try?
If you want to explore other popular brands, check out our best nicotine pouches guide where we rank the bestselling pouches on Northerner.