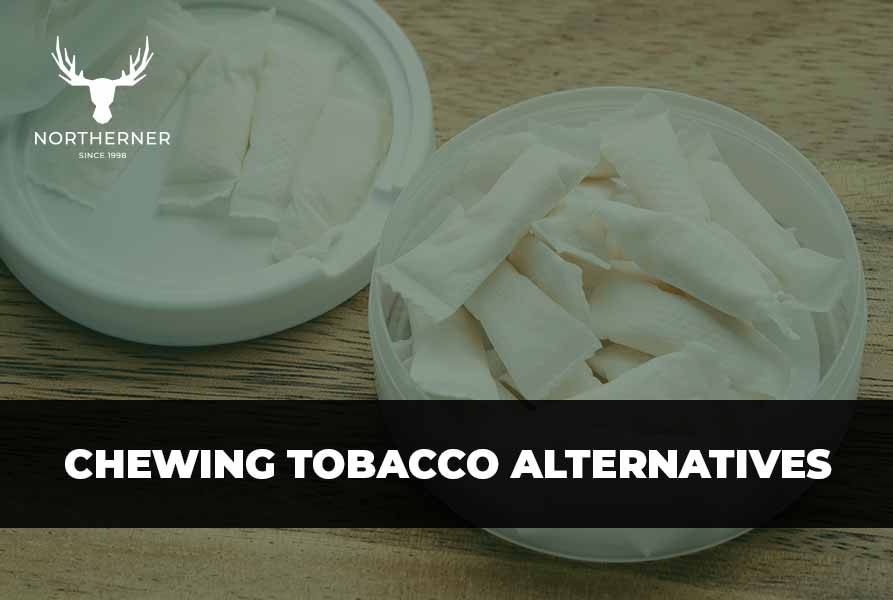 Chewing Tobacco Alternatives
Tired of traditional chewing tobacco? Not a problem! Whether you're looking for something that's a little less messy, or maybe you're looking for something tobacco-free, we've got plenty of chewing tobacco alternatives that will still quench your nicotine cravings and may even provide more convenience than the current tobacco product you're using. So what are some of the best chewing tobacco alternatives? Let's jump right in and review all of your options.
Nicotine Pouches
Nicotine pouches are probably the most popular alternatives to chewing tobacco in the market. These discreet, tobacco-free pouches are also spit-, odor-, and mess-free, plus they come in several different flavors and strengths, which allows you to truly customize your nicotine experience. Most importantly, you can enjoy nicotine pouches anytime, anywhere, so you can easily use them even on the go. ZYN, VELO, ON!, FRE, and Black Buffalo are just a few of the many nicotine pouches brands you can choose from.
Tobacco-Free Dip
From its long cut dips to pouches, Black Buffalo is one of Northerner's top-selling tobacco-free dip products—and is a great alternative for chewing tobacco. This product offers the same experience as traditional smokeless tobacco, but without the tobacco leaf or stem. That means the taste, texture, rich dark color red, and even the nicotine is designed to deliver everything you love about your favorite tobacco products, and nothing you don't.
Nicotine Gum
According to the Center for Disease Control and Prevention, nicotine gum is an FDA-approved medicine that can help people quit smoking. Like nicotine pouches, nicotine gum offers different flavors and strengths, and a discreet way to get your nicotine kick on the go. Lucy and Rogue are two well-known nicotine gums in the market.
Nicotine Lozenges
Nicotine lozenges are small, discreet dissolvables and 100% tobacco leaf-free. They too come in a variety of flavors, but you can also choose between different textures and strengths as well. You can shop Rogue and VELO lozenges today to discover a new way of getting your nicotine kick.
Nicotine Toothpicks
Nicotine toothpicks deliver an incredibly innovative solution to get your nicotine satisfaction without the use of traditional tobacco leaf products. Pixotine®, which is one of the most popular brands within the category, are extremely easy to carry and also very convenient, which makes them ideal for taking with you on the go. Plus, Pixotine toothpicks come in three different flavors.
Products to Quit Chewing Tobacco
Nicotine gum and nicotine lozenges are approved by the FDA and categorized as ways to quit smoking, while the other products mentioned above are not. However, we do recommend all of the products we mentioned above if you are interested in slowly transitioning from chewing tobacco to tobacco-free products.

As you can see, you have a lot of choices when it comes to finding your perfect chewing tobacco alternative. But the best part is, you can shop all of these options right here on www.northerner.com. Discover new products to try and find a new favorite soon.