Nicotine pouches have grown in popularity as they offer a tobacco-leaf free alternative to traditional oral tobacco products. We offer a range of top brands, including ZYN and VELO, and a selection of both tobacco leaf free and synthetic nicotine pouches (also known as tobacco free nicotine pouches). Choose from a range of quality flavors and nicotine strengths ranging from 2mg to an extra strong 15mg per pouch. Order your tobacco leaf-free pouches on Northerner and get fast shipping across the U.S.!
What Are Nicotine Pouches?
Nicotine pouches, sometimes also known as nic pouches and lip pillows, are a nicotine product that contains nicotine salts (among other ingredients) that are made either by extracting the nicotine from the tobacco leaf or synthetic nicotine that is made in a lab.

Nicotine pouches were first created in Sweden (the home of classic tobacco snus) and have evolved significantly over the years. The U.S. market saw its introduction in 2014 with ZYN, followed by other brands like On!, VELO, and Lucy in 2019. By 2021, the sector of nicotine pouches had grown significantly, with expanded product ranges and increased availability to cater to nicotine pouch users across the U.S.. The market keeps growing, with brands constantly working on new innovations and new products and brands continually emerging.


How to Use Nicotine Pouches?
If you've already had experience snus, then you basically already know how to use nicotine pouches. However, if tobacco leaf-free nicotine pouches are new to you, follow the step-by-step on how to use pouches:
1. Open the can by breaking the seal, or simply lift the lid to open.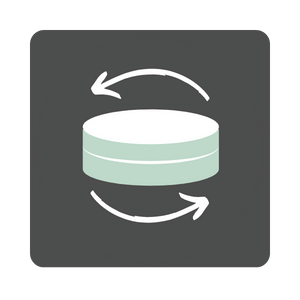 2. Place the pouch between the upper lip and gum.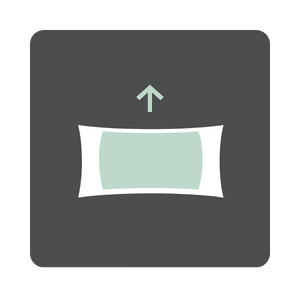 3. Keep it parked for around 30 minutes.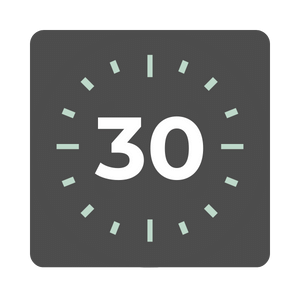 4. Responsibly dispose of the used pouch in the trash or catch lid.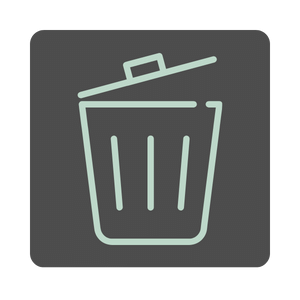 It's important to be aware of the potential side effects of using nicotine pouches. Nicotine pouches offer a smoke-free and tobacco-leaf free way to use nicotine: however, even without the smoke and tobacco leaf, there is still a possibility they can cause some side effects and nicotine is an addictive substance. These products are intended for adults (21+) who already use smokeless tobacco and nicotine products and should be used responsibly.
Nicotine Pouch Flavors
The range of tobacco leaf-free nicotine pouches we sell on Northerner come in a selection of popular flavors. From Wintergreen to Coffee, you can find a flavor to suit your preferences and find our range of flavors in various different nicotine strength options. Some of the most popular nicotine pouch flavors you can buy on Northerner include:
Mint Flavors. This includes wintergreen, spearmint, peppermint and menthol flavors.
Fruit Flavors. This includes classic fruit flavors such as berry, and more unique fruit flavors such as mango, peach and dragon fruit.
Citrus Flavors. This includes orange, lemon and lime flavors.
Other flavored nicotine pouches you can find on Northerner include Coffee and Cinnamon. You can even find Unflavored Nicotine Pouches from popular brands such as ZYN, Rogue and On! if you prefer an unflavored pouch experience. Regardless of your flavor preferences, nicotine pouches come in so many different flavors that you are bound to find one that suits you, even if that flavor is actually no flavor at all.
With so many nicotine pouch flavors to choose from, make sure to check out our best nicotine pouches guide where we rank and review the current best nicotine pouches!
The Different Nicotine Pouch Strengths
The nicotine content of nicotine pouches can vary from brand to brand. Unlike the classic smokeless tobacco pouches, nicotine pouches are available in a wide variety of nicotine strength options. The fact there are many different nicotine levels means there are options for most adult users.
The nicotine strength categories you can find on Northerner are:
1-3MG: Less Intense. These pouches contain between 2mg to 4mg of nicotine per pouch.
4-6MG: Regular Strength. These are the most popular strengths of pouch, with pouches in this category containing between 4mg to 6mg of nicotine.
7-9MG: Strong Category. Pouches in this category contain between 7mg to 9mg of nicotine.
10-15MG: Extra Strong Category. Pouches in this category contain between 10mg to 15mg of nicotine and are the strongest pouches you will find on Northerner.
On Northerner, we take product quality seriously, so we ensure all our products laboratory tested before we sell them and stick within our set of product standards. The standards Northerner has for products, beyond existing laws and regulations, have been developed to create and maintain sustainable product and market development within the oral nicotine category. The maximum recommended total amount of nicotine per pouch is 20mg, and this is the maximum strength of nicotine pouch we will sell on Northerner.
Nicotine Pouches Format
Nicotine pouches are available in three different pouch sizes:
Slim. These pouches are the smallest of the different options available. They are a rectangular shape and easily park under the lip.
Regular. These are the middle size of pouch and fit comfortably between the lip and gum, but are a little larger in size vs the slim pouches.
Large. These pouches are the largest and feel most noticeable when you park them, but still fit comfortably without it being very noticeable.
Each brand offers a different pouch format, you can find out what format each product has on the specific product page.
Nicotine Pouch Ingredients
Tobacco free nicotine pouches and tobacco leaf- free nicotine pouches offer a convenient and smoke- and odor-free way to use nicotine. These pouches are typically made from a combination of:
Nicotine salt (made either synthetically or by extracting the nicotine from the tobacco leaf)

Natural fibers (to make the pouch)

Flavorings

pH Adjusters

Sweetners

Stabilizers

Water

Artificial flavoring

The exact ingredients can change depending on which brand of pouch you choose. Each of the pouches has been designed to fit comfortably under the lip between the lip, which makes them simple to use.
Nicotine Pouch Brands
Northerner offers a wide selection of the most popular nicotine pouch brands, including ZYN, On!, Rogue, and VELO. Each brand has their own unique range of flavors, nicotine strengths and experience, catering to the preferences of all the different preferences of adult nicotine users. Check our brand page where we list all our nicotine pouch brands.

Buy Nicotine Pouches Online on Northerner
Northerner offers a variety of pack sizes and shipping options when ordering nicotine pouches online. Orders are processed promptly, with various pack sizes available to meet consumer needs. We offer UPS and FedEx as shipping options, for more details read our shipping info page. You can also have a look at our new arrivals, which is regularly updated with the newest pouches and brands.

Not sure where to start? Check out our deals page for the best deals and cheapest nicotine pouches on Northerner. We regularly update this page with new brands and products, so be sure to check back regularly!

Looking to buy nicotine pouches for the best price? Ordering your cans in multipacks gives you the cheapest nicotine pouch prices (with our 25 and 50 can packs offering the best deal). You must be 21 years of age or older to purchase nicotine pouches from Northerner, we employ age verification methods to ensure compliance with this requirement.
Read More About Nicotine Pouches
MORE ABOUT NICOTINE POUCHES (FAQ)
No, they are free from tobacco leaf (or are completely tobacco free if they contain synthetic nicotine).

How long a nicotine pouch will last you will depend, but on average they will last around 30 minutes.

Nicotine pouches don't have an expiration date, but they do have a best before date. The "best before" date is typically indicated on the back of the cans. Using your pouches past their expiration date does not have significant risks or harm, but the flavor and nicotine intensity may diminish if used after this date.

Nicotine pouch ingredients can vary from brand to brands, but most contain a variation of contain nicotine, sweeteners, flavorings, and stabilizers or pH adjusters.

Nicotine products are intended for adult consumers (21+) who already use nicotine or tobacco products.

The price for nicotine pouches varies depending on the brand you choose and the amount of cans you order. You get the best prices for nicotine pouches when buying the 50 can packs.

Nicotine pouches, unlike other products, are sold in tons of different strength varieties that range from 2mg to 15mg. This means these are many options so you can tailor your experience based on how you prefer to enjoy and utilize them.