Honestly, is there any better holiday than Halloween? Remember your lost loved ones, dress up in ridiculous costumes and get free candy!
To celebrate Halloween, we're having a Trick or Treat-themed treasure hunt, where you can dig through the site to find great discounts! Check out how it works below!
HALLOWEEN PROMO HUNT
Around the site we have hidden a number of Halloween symbols. Finding a symbol qualifies you for a generous discount. Different symbols, different discount rates. The code you need to redeem your discount will be displayed next to each hidden symbol. Find the symbol, find the code, and use it at check out to get a great discount!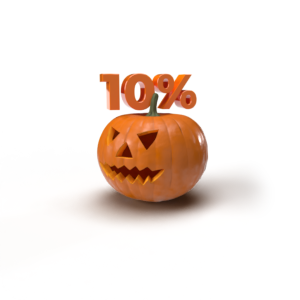 PUMPKIN
Discount Rate: 10%
Max. Number of Uses: UNLIMITED
WITCH HAT
Discount Rate: 20%
Max. Number of Uses: LIMITED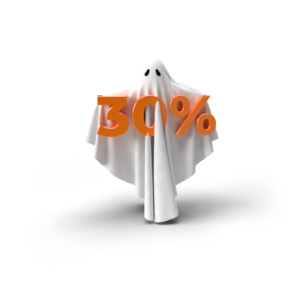 GHOST
Discount Rate: 30%
Max. Number of Uses: SUPER LIMITED
Maximum one discount per individual per code. Some discounts have a maximum number of uses. If the discount you found can't be applied during checkout, the maximum number of uses has already been reached. Continue searching to find another symbol. The discount can't be combined with other discount codes. Last day of validity for the discounts is Monday, November 2nd.