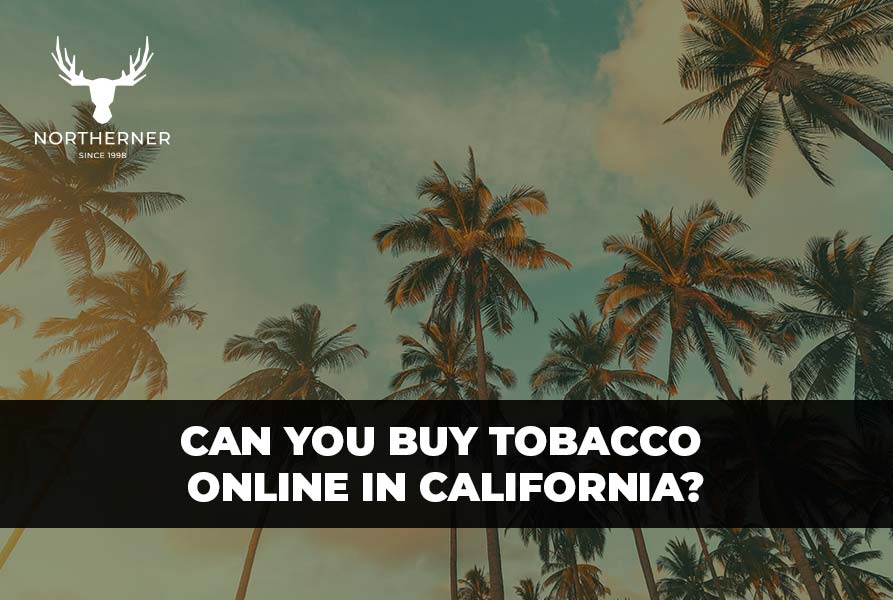 Can You Buy Tobacco Online in California?
The number of tobacco users converting to smoke-free, oral tobacco alternatives has been growing exponentially. In fact, according to the US Center of Disease Control (CDC), nearly 2 in every 100 people in California use smokeless tobacco products.
With the changes in legislation coming into play, we cover all you need to know about the future of oral tobacco (especially flavored tobacco) now that Proposition 31 has passed in California.
Flavored Tobacco Ban in California
The passing of Proposition 31 will impact the sale of certain flavored tobacco products (including fruit and menthol) in physical stores in California. However, this does not impact the sale of flavored tobacco online.
It is always important to note that in California:
Oral tobacco products can only be purchased by individuals who are 21 years of age or older.

Tobacco products are not allowed to be sold in vending machines or self-service displays (to make sure they are not accessible to minors).

As of 21st December 2022, you will only buy unflavored tobacco products in physical stores. But you can still buy flavored oral tobacco products online via sites such as Northerner.

As with any product that contains nicotine, it is important to use oral tobacco products responsibly.

Now you know you can still order your favorite oral tobacco products online to your home in California, we look at the most popular oral tobacco products in California.
Best Snus in California
Currently, the most popular snus brands among Californians are General and Camel.



General

General snus is one of the original Swedish snus brands and is still a firm favorite among users. It has grown in popularity in the US and comes in 4 varieties:
Camel

Camel Snus is a premium snus brand exclusively sold in the U.S. that comes in slim pouches with 5 flavors to choose from:
Swedish Snus vs American Snus
So, what is the difference between Swedish snus (such as General) and American snus (such as Camel)?
Variety of Product. Swedish snus comes in a smorgasbord of flavors, whereas American snus is more of a designer product with fewer options.
Portion Size. Swedish snus portions significantly larger than American snus portions.
Flavor. American snus is sweeter and has less of a tobacco flavor than Swedish snus.


Nicotine Strength. American snus is not usually stronger than 4mg of nicotine per pouch, but Swedish snus has high levels of nicotine (up to 45mg/g).
Top 5 Chewing Tobacco in California
So, which chewing tobacco is most popular in California?
Top 5 Snuff and Dip Tobacco in California
The most popular snuff and dip tobacco products in California are:
3. Copenhagen Southern Blend Long Cut
4. Grizzly Natural Extra Long Cut
Where to Buy Flavored Tobacco in California
You can buy flavored tobacco products online via Northerner. Find competitive prices and your favorite products from General, Grizzly, Copenhagen and more.
Tobacco in California FAQ
What tobacco products are banned in California?
From 21st December, you will be banned from buying flavored tobacco products in physical stores (apart from some hookah and selected cigars). However, you will still be able to buy flavored tobacco products online. For further questions on the local laws where you live, contact your local authorities.
Can you buy tobacco products online in California?
Yes, you can buy tobacco products online in California via Northerner.

What is California's tobacco tax?
California has State Excise Tax (SET) as well as sales tax. SET applies to tobacco products and is calculated one of the following ways:
Based on a % of wholesale price (cost) to Northerner

Based on the selling price to the customer

Based on weight per selling unit



Is General Snus Swedish?
Yes, General snus is Swedish. It is produced in Sweden and imported to the U.S.